Our Prescription for Employer Health Plan Savings:
Lower Pharmacy Costs for Non-Profit Higher Education,
Health Care & Public Sector Employers
Membership Update
October 2014 – We are pleased to welcome the following new partners to the Know Your Rx Coalition, effective January 1, 2015:

Western Kentucky University
Owensboro Municipal Utilities
Asbury Theological Seminary
We look forward to working with our new member organizations and their employees in the year ahead.
Feedback from Our Member Organizations
"The AIKCU Benefits Alliance was formed nearly a decade ago with the purpose of supporting best value outcomes for its members who self-fund their employee health insurance programs. In our evaluation of the Know Your Rx Coalition it was clear that their mission is much the same. It is easy to quantify the financial savings, which are significant, however, just as important are the care management strategies with benefits in both financial and human terms."
– Bill Holton, ARC Administrators
"Kentucky's Independent College & University campuses are excited to have the opportunity to join the Coalition. We anticipate great value from membership. Our Benefits Alliance program has provided exceptional value to its members and much of that credit goes to our partners who have supported our goals. The value of the flexibility, commitment and guidance afforded our program by Anthem Blue Cross and Blue Shield cannot be overstated."
– Bob Johnston, AIKCU
Background
The University of Kentucky (UK), the University of Louisville (U of L) and Eastern Kentucky University (EKU) have joined forces to help non-profit higher education, health care and public sector employers save money on prescription benefits provided to their employees and retirees. On July 1, 2011 the three universities launched the Know Your Rx Coalition, a purchasing collaborative with purchasing power encompassing more than 20 colleges, universities, and hospitals. We are a Kentucky-based employer working with member participants in 47 states.
Advantages for Member Organizations
In joining the coalition led by the University of Kentucky, the University of Louisville, Eastern Kentucky and other members will realize significant savings. One of the coalition's newest members, the Kentucky Teachers' Retirement System (KTRS), anticipates annual savings of $11 million and a $400 million reduction in the long-term financial liability associated with its health plan for retirees age 65 and over. Because savings occur through volume purchasing discounts, member organizations realize financial savings without necessarily changing benefits provided to employees and retirees.
Coalition Management
The coalition is managed by administrators, pharmacists and support staff at the University of Kentucky. Prescription benefits for member organizations will be administered by Express Scripts, a company providing pharmacy benefit management services.
Benefits Advisors
Aon Hewitt current represents the Coalition through its relationship with the University of Kentucky. Aon Hewitt assists the Coalition with its PBM contract only. Each employer group maintains their own broker/consulting relationships for their medical plans.
Learn More
Learn more about the coalition by e-mailing us or calling (859) 257-9185.
Coalition Leadership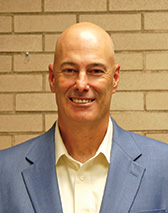 Joey Payne is Executive Director and leads sales, marketing, finance and the overall strategic direction of the Coalition. Joey also serves as the University of Kentucky's Chief Benefits Officer.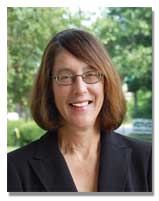 A team of Coalition pharmacists led by Lucy Wells, RPh, facilitate knowledge-sharing and cost-saving strategies among the coalition's higher education, health care and public sector members.